My Team
As a Financial Advisor for the Northwestern Mutual, my team and I are committed to helping our clients whether they are concerned for their own financial needs or those of their family or business. I don't do it alone. 
Together, we stand committed to providing the best customer service possible. If you have a problem or need assistance at any time, please let us know.
Laurel D Murga
Laurel joined Chris' team at Northwestern Mutual in 2015 as an Associate Financial Representative. Laurel graduated from San Mateo High School. Laurel support's Chris' clients from the Northwestern Mutual Las Vegas office. As the Client Operations Manager on Chris's team Laurel manages the client on-boarding process, underwriting, client communications and service requests. Outside the office Laurel enjoys spending time with her young daughter Bella as well as all things "outdoors".
Laurel holds California and Nevada Life and Health Insurance Licenses.
Contact Laurel for inquiries regarding your insurance and investment applications, questions regarding your insurance policies, investment accounts and scheduling appointments with Chris. 
Courtney Lee Riblett
Please contact Courtney regarding Medical Scheduling & Policy Deliveries.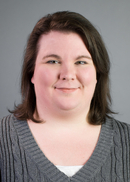 Jessica J Putman
Jessica was born in Fillmore, California and now resides in Bakersfield. She is a graduate of West High School and is currently attending Southern New Hampshire University. Jessica is studying Accounting with a concentration of Forensic Accounting and Fraud Examination. Jessica chose this major because she loves numbers and puzzles and thought it would be a great fit for her. In her spare time, Jessica attends church, travels and spends time with her family. In addition to that, she loves to read and support the Children of Love foundation. Also, Jessica enjoys watching football and cheering for the Packers, but she cheers for other teams as well. Jessica loves to travel and is currently planning for an upcoming trip to Romania this summer. When asked why she likes working for Northwestern Mutual, she states "I enjoy working for Northwestern Mutual because I believe in their philosophy. What's best for the client is best for us."

Please contact Jessica regarding any questions related to your Insruance Applications.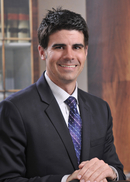 Jonathan Scott Motter, CLU®, ChFC®
Jonathan Motter was born and raised in Lompoc, California. After high school, Jonathan joined the US Marine Corps and completed a 6 year reserve contract. During which, he concurrently relocated to Bakersfield, attended Bakersfield College, and transferred to California State University, Bakersfield where he majored in Business Administration with a focus on General Management. Jonathan was first introduced to Northwestern Mutual as a client. Jonathan understands and believes in Northwestern Mutual's philosophies and has always been proactive with his personal finances and retirement planning. Jonathan's passion is to help his clients plan early and be financially educated. When Jonathan is not meeting with clients, he can be found outside enjoying favorite hobbies such as snowboarding, scuba diving, golfing, woodworking, and home improvement.

Contact Jonathan for inquiries related to your Investment applications and accounts.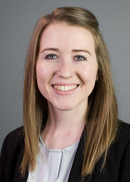 Katy A Olewiler
Katy is a native of Bakersfield and attended Bakersfield College and graduated with honors from The Master's University. While in school, Katy majored in Communications with a minor in History. In her spare time, Katy loves serving her church and is a member of Grace Bible Church of Bakersfield. Secondly, Katy also enjoys traveling, camping and playing piano. While away from the office, Katy loves spending time with her nieces and nephews, working on art projects, getting lost in a large bookstore and eating donuts. Katy's favorite sports team is the FC Bayern, soccer team of Germany. Katy is always looking for her next adventure; some her favorite places to travel include Germany, Switzerland, and Italy. Katy enjoys traveling overseas, but will always love the mountains of Shaver Lake or the sandy beach of Cayucos. Katy enjoys working for Northwestern Mutual because she loves the people she works with and the structure company and the way we always put the client's needs first and foremost.

Please contact Katy regarding any questions in Underwriting processing, after submission.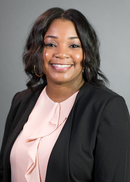 Whittany S Horn
Whittany was born and raised in Bakersfield and graduated from Centennial High School and California State University, Bakersfield. While attending college, she majored in Business Administration with a concentration in Marketing. While she is away from the office, she enjoys spending time with her family and watching HGTV. Whittany is a huge sports fan, with her favorite basketball team being the Los Angeles Lakers and college football team being the USC Trojans. In her spare time, Whittany enjoys exploring Pinterest looking at interior design and doing home improvements. Whittany enjoys working for Northwestern Mutual because she loves the environment of our office and helping our clients.

Please contact Whittany regarding any Client Service Requests.